Shrida Taste of Ubud, the New Ubud's Melting Pot with an Artistic Food Presentation
TIMESINDONESIA, UBUD – For you who loves an artistic way of presenting food or well known as the art of plate, Shrida Taste of Ubudthe right place for you. Thus 3 floors restaurant will surely entertain your eyes with their beautiful presentation on every food.
Having the first floor as the main dining room, second floor as the bar, and the third floor for those who love the art of plate, Shrida Taste of Ubud will take you to appreciate all the food which presented in an artistic way. All the food presented will be chosen from the best quality ingredients.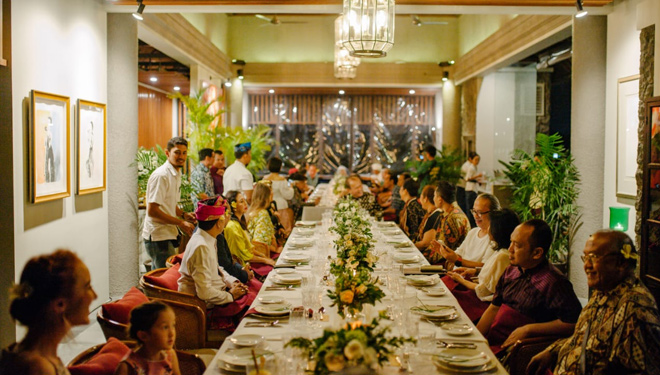 Meanwhile, on the third floor, all the chefs will try to create their best food presentation to entertain their guests. They will do a live performance to present their food which surely will enliven your meal time.
"All the food will be make as effective as possible. What plate will be used, what kind of decorations will be applied for the food, lighting, and else will be considered to create a good atmosphere in the restaurant," Chef Made the Shrida Taste of Ubud chef said.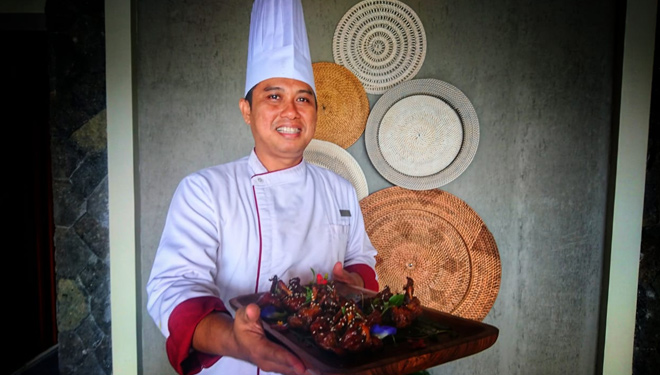 To find out more about Shrida Taste of Ubud and what's happening in it or may be some further reservation you may follow their Instagram at shrida.tasteofubud. Have fun!!!.